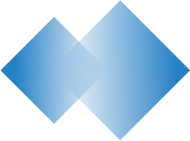 Baltic Ship Repair is a privately owned Danish-Polish company with the experience in ship repairs gained during the last 40 years. A Danish shipowner and customer at the ​MSR shipyard, Mr. Rousing, decided to continue further activities in this area after its closure. He opened first the company CM Supply Sp. z o.o in 2018 and then the company Baltic Ship Repair Sp. z o.o. in 2021 after CM Supply acquired some of the most experienced employees of the closed in 2020 shipyard in Świnoujście. This allowed us for the expansion of our activities and successfully operating on the Polish market, and constantly developing.

Baltic Ship Repair provides full scope of services for all type of vessels, including, among others, dry dock survey, BWTS installation, ME/AE overhaul, ​electrical and automation services, steel works, pipe works. Our employees have all required qualifications and extensive experience gained during work in shipyards and service companies.

We have two locations, one in Świnoujście, where we can perform alongside repairs, and the second in Gdynia, where we have also access to floating dock with lifting capacity 8000t and synchrolift with lifting capacity of 2500t.

In case of emergency repairs, we can reach almost all ports in northern Europe within short time. Our cars are equipped with place up to 9 people and all necessary equipment the job may require.

We assure an individual approach, competitive prices and full commitment to the vessel entrusted to us. Our goal is to deliver high quality of work and short delivery times.